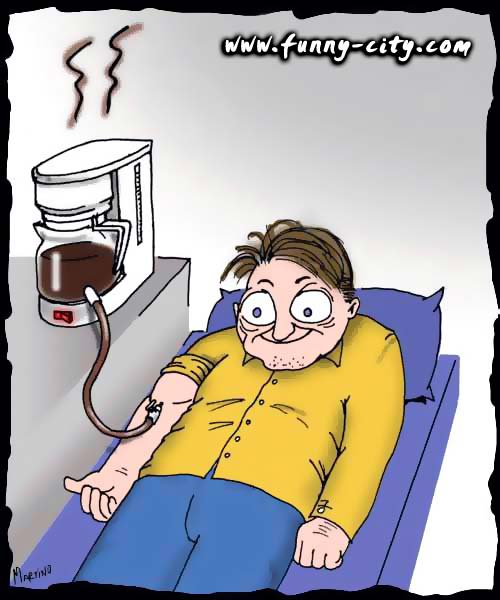 Well, I was never quite as bad as the guy in the picture, but I had my fiending moments. When I first went returned to Raw and Living foods, I struggled to give up my daily coffee. I really didn't want to let go of the rich, warm start to my day, and as the weather turned cool, giving up my heat source seemed impossible.
I don't know how detrimental coffee is or isn't to my health--studies conflict, as usual. I do know that I'd get bad headaches if I missed it for a day or two. So instead of heroically going cold turkey, I painlessly weaned myself off of the stuff.
LB was kind enough to make the morning pot with half decaf for a couple of weeks. After that, I went to straight decaf, and then to teas that have no caffeine, or only a fraction of the amount found in coffee. It was as simple as that.
LB still drinks coffee, and it's been incredibly helpful that he hasn't been making much at home lately. I'll likely still have some once in a while, but it no longer has the hold on me
that
it once did. It's a relief not to be physically dependent on a substance--not a cool feeling to
need
it like that.